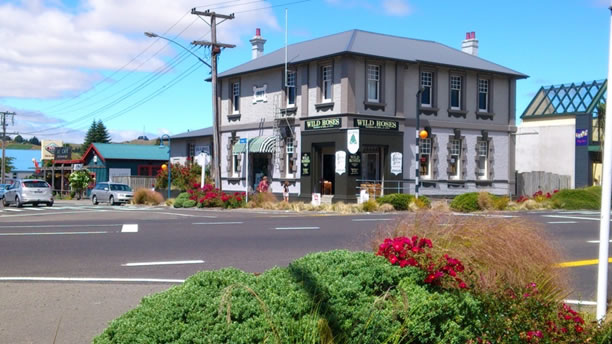 Andrea Spicer served an apprenticeship in Manufacturing Jewellery with Richard Sheppard in Wanganui before spending three years working for various businesses in the prestigious jewellery producing centre of Hatton Garden in London.
After a number of years spent raising a family and working part time from home she has opened a boutique jewellery shop with a on-site fully equipped workshop in the Rangitikei town of Taihape.
Andrea focuses on designing one off pieces for her customers, often re-cycling their old jewellery in new and creative ways .
She is always happy to discuss repairing and re-modelling a client's precious jewellery.
On display in her shop is a stunning range of jewellery which includes her own designs in gold and silver and also a beautiful selection of other silver rings, pendants, bangles and an extensive range of earrings. Andrea has a range of clocks and also displays work by local artists.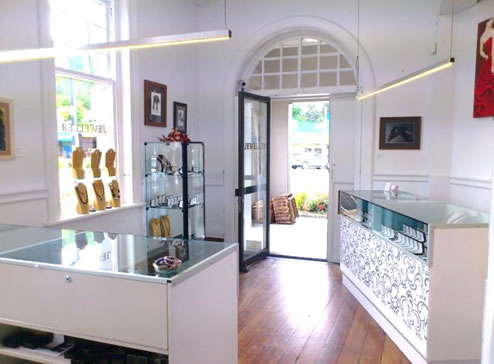 Taihape is an ideal place to stop on your journey for a coffee break or lunch in one of the town's cafes and then to wander around some of the boutiques and gift shops in town.
Call in and see Andrea in her shop in the old post office on the corner of Hautapu and Huia Streets.
All the jewellery on this website is designed and made in New Zealand by Andrea.
Some of the designs are handmade one off pieces, while others are Andrea's designs which are cast in small production runs and are only sold either in her shop or on this website.
If you see an item here that you like but would prefer it with a different gemstone or in a different metal feel free to contact Andrea and she will be happy to discuss your ideas with you.
Memberships and Associations
Andrea is a member of the JWNZ (Jewellers and Watchmakers Association of New Zealand as well as the Goldsmiths Guild of New Zealand.